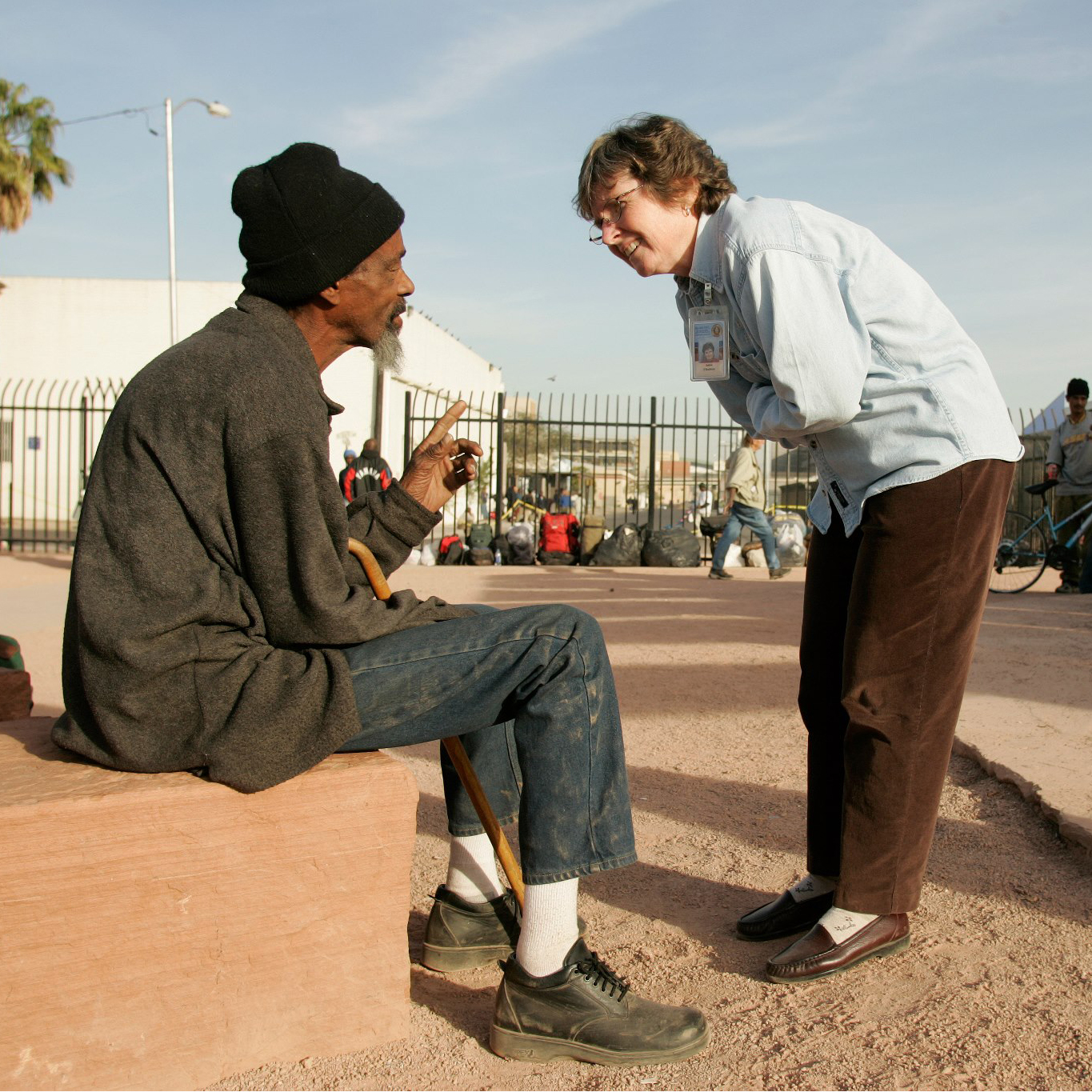 One of the most pressing problems facing Maricopa County is rising public spending on health care with poor health outcomes. A major contributor to this public spending is a small subset of individuals who are caught in a "revolving door" of emergency room visits, inpatient hospitalizations, detox stays, and other costly crisis health services. Often, these individuals experience homelessness or unstable housing situations.
That's why the second awardee of the SLHI Innovation Grant, Circle the City, has proposed a strategy to implement Phase II of the Frequent Users System Engagement (FUSE) pilot. FUSE Phase II will help communities break the cycle of homelessness and crisis among individuals with behavioral and physical health challenges, who are the highest users of emergency rooms and other costly crisis service systems.
As the first and only medical respite program in Arizona, Circle the City provides medical care for homeless persons who are too ill or frail to recover from illness or injury on the streets, but are not ill enough to be in a hospital. By partnering with organizations such as the City of Phoenix, the Corporation for Supportive Housing (CSH) and St. Joseph's Hospital and Medical Center, Circle the City will identify 20 frequent users of fire, police, courts and homeless emergency systems. These individuals will be provided with medical, social and psychiatric stabilization at Circle the City and will be then be placed in supportive housing. FUSE Phase II will create a process that links participants not only to housing services, but also to health, mental health, addiction and other services in the community in order to reduce their use of crisis care.
By creating a system that links high-need individuals to the services that will help them avoid cycling between crisis institutions (jails, shelters and emergency rooms), the FUSE Phase II initiative will significantly decrease high human and public costs. Such a clear alignment with SLHI's mission to address the issues that affect the health and resiliency of Arizona communities made Circle the City an obvious choice as an Innovation Grant awardee.
Learn more about Circle the City here.