Our doors, like the best parts of our community, are open.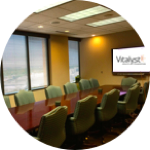 Community means everything to our foundation. We've stayed open to the wisdom, insights and surprises from passionate and engaged Arizonans. It's what has propelled the foundation's evolution as a catalyst for community health.
So don't be a stranger. Connect with our staff. Visit our offices to talk about the task of improving community well-being.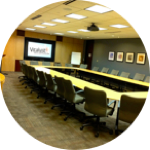 Last but not least, make use of our facilities. As a public foundation, our meeting rooms are open to you. On a first-come, first-serve basis, you can reserve our board room (for large groups up to 25-30) or conference room (for smaller groups of up to 14) for your next health-related meeting. Rooms are equipped with digital displays, wired audio, and telephone conference calls.
Vitalyst Health Foundation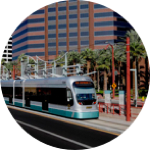 2929 North Central Avenue, Suite 1550
Phoenix, Arizona  85012
Phone: (602) 385-6500
Fax: (602) 385-6510
E-Mail: info@vitalysthealth.org
Visitor Tips
Vitalyst Health Foundation is located in the north tower of the Phoenix Plaza campus located on Thomas and Central.
We're on the light rail, located directly across the street from the Thomas/Central stop.
Parking is located in the Phoenix Plaza garage, accessed from either 2nd Street or Catalina.
Please bring the Plaza garage ticket with you to our offices for validation.