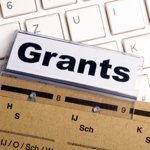 As part of its Medical Assistance Program, St. Luke's Health Initiatives is requesting proposals for hearing services that leverage existing resources and maximize benefits provided under the Affordable Care Act from now through April 1, 2016.
The goal of the Medical Assistance Program is to improve access to healthcare through direct service for low income individuals, leverage existing resources, and improve the quality of care to underserved populations in Maricopa County. SLHI awards grants on a three-year cycle from our Medical Assistance funds, in alignment with the original donors' wishes and our mission. Proposals are requested from nonprofits within direct-service fields of vision and hearing. This current RFP is for hearing grants and will be funded from 2016-2019.
Proposals are due Friday, April 1, 2016. To learn more and apply, click here for the full RFP.