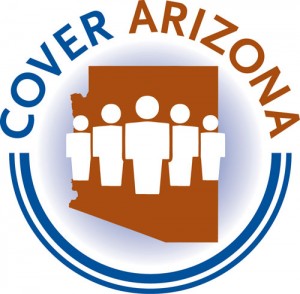 The health care system is working through a coverage expansion unlike any other since 1965, at the same time that it seeks to improve care quality and reduce care costs. Some have called it the most ambitious set of changes to health care in more than 100 years.
In response to unprecedented Health Insurance Marketplace and Medicaid enrollment opportunities, SLHI has helped convene and is a proud member of the 600-member Cover Arizona Coalition.
SLHI regularly convenes the now 600-member strong Cover Arizona Coalition in response to both the opportunities created by the Affordable Care Act, and to unique geographic and demographic challenges in a state that chose to expand Medicaid and participate in the federal Health Insurance Marketplace. As implementation, interpretation and adjustment of practices and policies continues to evolve, the coalition keeps members as up-to-date as possible through the robust website SLHI developed and maintains at coveraz.org.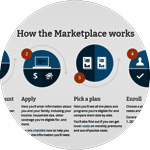 The coalition's dynamic partnership with four leading federal navigator grantees, hundreds of navigator organizations and more than 150 certified enrollment assisters is delivering strong comparative enrollment performance in both Medicaid and the Health Insurance Marketplace.
The coalition's three priorities:
Enrollment Assistance – SLHI and partners planted enrollment assistance seeds in Arizona in 1998, starting with outreach to increase coverage for children (KidsCare) and continuing with assistance for the adult population in 2000. Two recent studies – Health Insurance for Adults in Arizona (June 2011) and Arizona Adults' Access to Health Care (July 2011) highlight the impacts of coverage and access.
Public Awareness – The coalition and its members have produced materials ranging from flyers to 30-second television advertising.
Outreach – coveraz.org's outreach page is the resource for scripts, resources and even master training webinars.