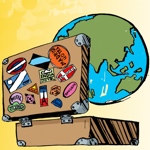 Food, music, shopping and fun from around the world are all coming to a Phoenix Park and Ride location on December 3, 2016. The World Bazaar and Phoenix Community Market takes the typical farmer's market to a whole new level – celebrating diversity through arts, clothing, gifts and food from cultures around the world.
The concept for the bazaar came directly from the community through Vitalyst's Reinvent PHX work focused on community health and improvements along the light rail. The first bazaar debuted in May, 2016. It was so successful, that the cross-cultural, multi-organizational effort is back just in time for holiday shopping.
Mark your calendar for Saturday, December 3, 2016 from 10:00 AM-2:00 PM at the 19th Ave and Camelback Light Rail Park and Ride. Take the light rail and show your pass for a special prize!  Click here for more details on the event.