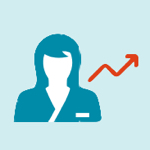 The time has come to dig deeper and develop solutions to our workforce challenges.
Join us on Friday, November 18, 2016 from 8:00 AM-12:00 PM at Desert Willow Conference Center for a dialogue with Arizona's business and health leaders to explore actionable strategies that advance Arizona's healthcare workforce. The workshop will present opportunities to get involved with tangible solutions and feature information from the 2016 talent surveys released by Vitalyst and the City of Phoenix.
The workshop will feature breakout sessions and a panel discussion highlighting the following healthcare workforce solutions:
Arizona's State Loan Repayment Program: Will Humble, University of Arizona
Creating a Healthcare Workforce Database: Tanie Sherman, Arizona Nurses Association
Training Programs and Curricula for Care Coordination Professionals: Julie Stiak, Maricopa Community Colleges District
Graduate Medical Education and Teaching Health Centers: Dr. Dan Derksen, University of Arizona, and Sean Clendaniel, North Country Health Care
This event is brought to you by Vitalyst Health Foundation, Phoenix Chamber of Commerce, the University of Arizona, the Arizona Public Health Association, Westmarc, and the Arizona Nurses Association.  Register below by Monday, November 14th to secure your seat.