Transit Oriented Development (TOD) is development that is near light rail stations and supports walkable neighborhoods, public transportation, and a mix of uses such as housing, jobs, shops, restaurants and entertainment. TOD helps build vibrant, safe and livable communities, supporting traditional neighborhood design by bringing people closer to the places and things they want to do every day. These neighborhoods provide for a lifestyle that's convenient, affordable and active, and creates places where our children can play and our parents can grow old comfortably.
Below you will find a checklist that allows you to evaluate the quality of new developments in your neighborhood, giving you the opportunity to decide for yourself whether or not it will be a good addition to your community.
Further down the page is a list of resources you can use to become involved in TOD in your neighborhood.
---
TOD Checklist:
Use the checklist below for reference— you can also click on the image to download or print it.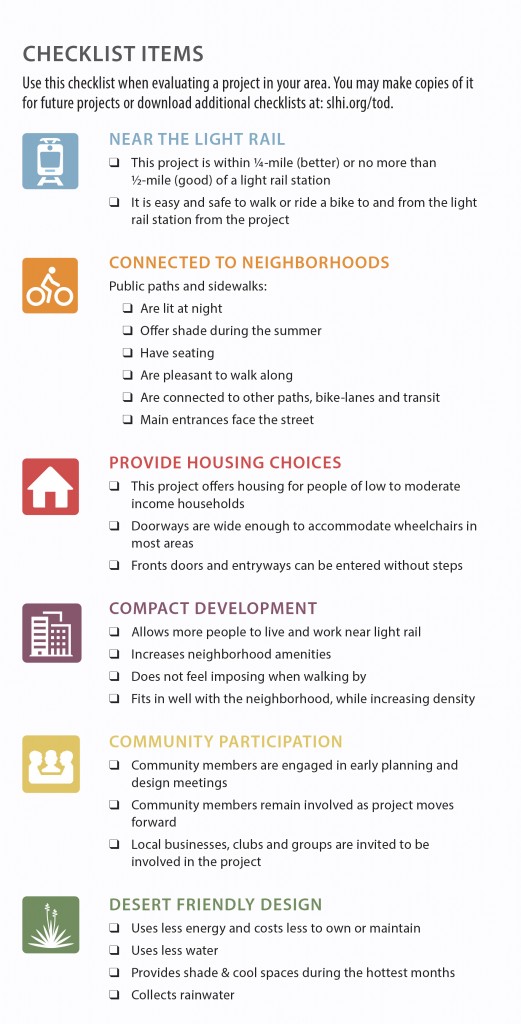 ---
Resource List: