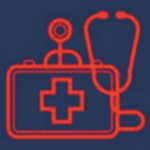 When our health fails, the health care system serves a critical role in bringing us back to well-being and productivity. That is why Vitalyst Health Foundation has been providing non-partisan information and engagement to increase access to affordable health coverage and care for 20 years.
The Congressional Budget Office's recent evaluation of the proposed American Health Care Act is therefore troubling in regards to our mission of improving health and well-being statewide. The legislation appears poised to trigger a regression on multiple fronts: among the 24 million projected to lose coverage, hundreds of thousands will be our fellow Arizona residents. The Arizona Department of Health Services has further estimated a public health spending loss of nearly $47 million statewide that can hinder our state's ability to fight heart disease, diabetes, smoking cessation and potential outbreaks like the Zika virus. Our health care industry could lose thousands of jobs as well, given the Seidman Institute's projection of job loss following an Affordable Care Act (aka Obamacare) repeal. Kaiser Family Foundation's interactive comparison between the current Affordable Care Act and the proposed American Health Care Act further suggests that most Arizonans would be worse off in terms of the costs of coverage and care.
Improving health care coverage and access is complex. We have learned over the years that all ideas are welcome to the table for dialogue and objective evaluation. In the final analysis however, our energy will be best spent on supporting the policy proposals that positively impact our state's health and well-being.
Stay connected to the situation as it evolves. Kaiser Family Foundation's Kaiser Health News (khn.org) offers reporting roundups and original content. Closer to home, consider connecting with the Cover Arizona Coalition (coveraz.org), made up of over 600 statewide organizations focused on increasing health coverage and access to care.