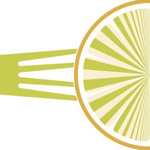 Get to know the MarCo! Be a part of their food systems open house from 9:00am-11:30am on March 23 at Burton Barr Library (1221 N Central Ave, Phoenix, AZ 85004).
The Maricopa County Food Systems Coalition is a dynamic collaboration among agriculture, processing, distribution, recycling, access, health, community and government partners. Together, they focus on developing an equitable, sustainable and thriving local food system.
Get ready for a slate of expert food speakers and the chance to get to know the coalition's members and their work. Learn more and RSVP today at marcofoodcoalition.org.