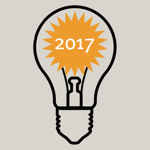 Vitalyst is accepting Letters of Intent (LOI) for 2017 Innovation Grants awards until 5pm on October 7, 2016. The grants criteria and process are focused on sourcing strong opportunities for communities to develop new and varied solutions to systems-level challenges.
We are seeking proposals designed to actively reduce structural and/or systemic gaps in access, outcomes, or opportunities. The work should utilize a health equity lens and address one or more Elements of a Healthy Community to create a solution that is more effective, equitable or sustainable than existing approaches.
To learn more about our process for submitting a letter of intent, please visit our Letter of Intent page on the web, view a recording of the Innovation Grants Orientation Session, and schedule a 30-minute meeting with a staff member prior to October 1 to finalize your idea.
For more insight and to understand our Innovation Grant process, explore our website, download the printable flyer, and view the videos of recently funded projects on our YouTube Channel.