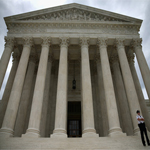 The Supreme Court has ruled. Subsidies offered to Arizonans through the Health Insurance Marketplace will continue. They helped make insurance coverage affordable for more than 150,000 Arizonans in 2015. That's enough people to practically sell out the Cardinals, Diamondbacks, Suns and Coyotes arenas all at the same time. Thanks to the court's ruling, those subsidies will be there to provide the same help to qualifying renewals and new insurance purchasers for 2016 coverage.
Putting aside the debates that led up to this ruling, two overarching facts stand out at this juncture. The first is that Arizonans – and Americans – need and want affordable health care coverage. The proof of this statement lies in the more than 200,000 Arizonans and 11.7 million Americans who signed up for that coverage. The second is that coverage and access to care make the state of Arizona healthier and more successful, helping improve well-being and the economy. More than 266,000 Arizonans now have essential health benefits to keep them well. Hospitals and doctors have patients whose care costs will be paid rather than uncompensated.
Not all changes are easy. Changes are often not judged as "good" in the eyes of every person when they are first proposed or enacted.
The Affordable Care Act's first five years have dealt with numerous controversies, including two landmark Supreme Court cases. However, those same first five years have seen the Act deliver the "goods" of coverage, care and a stronger economy. We look forward to moving on, with a focus on ensuring that Arizonans have access to affordable, high-quality health coverage and care.