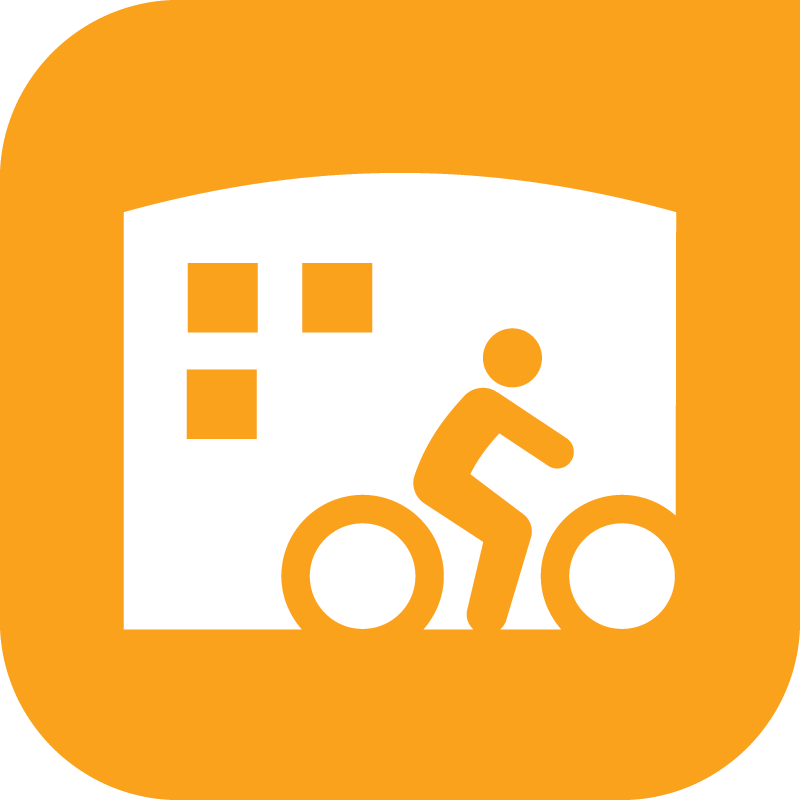 Health is created where we live, learn, work, and play.
Vitalyst Health Foundation is engaging with municipalities, community development stakeholders, community-based organizations and interested national partners in ensuring that community environments encourage and promote the health in the everyday policies and practices of our communities.
Current Initiatives:
---
Complete Streets Policy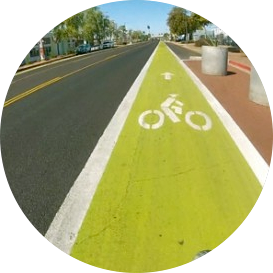 Great cities begin with streets and public places designed to be convenient, accessible, comfortable and safe for everyone. Complete Streets make Phoenix more walkable and bikeable, boost the local economy, foster social engagement and support connectivity with transit. Vitalyst Health Foundation is working to promote the implementation of the Complete Streets practices in Phoenix and to foster Complete Streets approaches statewide. Vitalyst Health Foundation also supports local efforts to promote transit-oriented design and development to ensure that our city's streets are welcoming and safe for pedestrians, cyclists, and public transit riders of all ages and abilities. Learn more.
---
Reinvent Phoenix and Transit-Oriented Development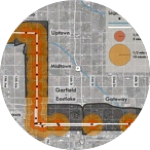 Planning for the change and preservation of the areas surrounding Phoenix's light rail line capitalizes on a tremendous opportunity to maximize light rail use and enhance the livability of the adjacent districts. With this goal in mind, Vitalyst Health Foundation joined the City of Phoenix, the U.S. Department of Housing and Urban Development, Arizona State University and other local organizations in a collaborative partnership committed to growing a sustainable city: Reinvent PHX.  The Reinvent PHX team has created sustainability action plans to develop five walkable districts around the light rail system through a holistic community engagement process. The plans also included implementation strategies to establish a new transit-oriented model for urban development — one that increases quality of life while maintaining desirability and attainability for the entire spectrum of residents along the light rail corridor.
---
Community Gardens and Farmers Market Policies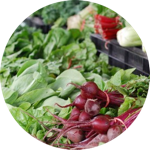 As part of its commitment to create and sustain healthy food environments, Vitalyst Health Foundation first began collaborating with groups establishing community gardens in 2009. We learned quickly that local community gardens would be challenged as long as municipal regulations and ordinances were inconsistent for this new land use. Therefore, Vitalyst Health Foundation led collaboration among diverse local garden stakeholders and city staff to create a zoning ordinance text amendment for community gardens and farmers markets. Supportive land use policies (like zoning ordinances) not only help create gardens, they also ensure their long-term sustainability. An additional component to this effort was the development of a policy guidelines document meant to provide public gardeners with a clear path to navigate the process of starting a community garden in the city of Phoenix. These efforts are a key precursor to community engagement and a shift in perception about what good food is and where it comes from.
Vitalyst Health Foundation has also partnered with The Arizona League of Cities and Towns for a series of healthy community design webinars, including "So What About All These Community Gardens." Click here to access a recording of the webinar and check out related resource links and documents.
---
Healthy Food Environments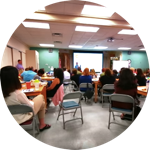 Vitalyst Health Foundation has been engaged in assessment and development of healthy food environments since 2011. In the summer of 2011, researchers and Maryvale community members conducted the Nutrition Environment Measures Survey (NEMS) to examine the food environment in this area of west Phoenix. The final report painted a compelling picture of the great need for healthy, affordable food options in the community. Vitalyst Health Foundation supported the NEMS study as part of its Maryvale on the Move project, and remains committed to increasing access to healthy foods in Maryvale and in all Arizona communities. Today we continue our work with efforts ranging from Breakfast in the Classroom to our work in convening and partnering in the Maricopa County Food Systems Coalition.
---
Hear more about the importance of healthy community design and the built environment from our community partners: