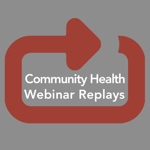 Health improvement efforts ranging from community gardens to care coordination innovations are developing across the state of Arizona, making now an important time to share those stories. Thanks to a partnership with the League of Arizona Cities and Towns, Vitalyst Health Foundation is helping to connect municipalities with case studies and learning sessions on how to approach healthy community design and development. Now, recordings from the first three of those webinars are available for you.
Follow the links below to listen to:
The work showcased here provides great opportunities and resources for cities and towns interested in improving health and well-being. Best of all, these sessions mean future projects don't need to start from scratch. The less we reinvent the wheel, the more we'll have time to innovate and grow in new ways – and those efforts will surely make for a great webinar to come.