Entering Our Third Decade as a Foundation
2016 was a year of reflection and inflection for Vitalyst Health Foundation, and a perfect launching point for our 2017 fiscal year. With our 20th Anniversary came the changing of our name, a look back at what the previous two decades of work had taught us, and great anticipation as to what might lie on the road ahead. 
In other words, we were primed for a 2017 fiscal year of exploration, investment and results. For some, the changes of 2017 may have felt like a departure. More accurately, the work was an evolution of Vitalyst's organizational learning. Here are some of the highlights:
Vitalyst developed and launched

the 2017 Year of Healthy Communities

– an effort that has started to expand statewide learning, weave together the beginnings of a diverse network, and foster a shift in thinking of health as more than health care.  

We invested considerably in capacity building and civic participation infrastructure through a breadth and depth of strategies, most notably with 

Results-Based Leadership

training and our

Nonprofit Impact Accelerator

. 

Vitalyst collaborated with dozens of entities on healthy community design policy efforts focused on a broader scope of health – ranging from food to transportation, housing, food and health equity. 
We invested in access to affordable quality care and coverage as partners in the Cover Arizona Coalition's

 exemplary work on Affordable Care Act policies and open enrollment, as well as workforce development. 

Vitalyst's cultivation of innovation and collaboration in

Community Paramedicine

and Mobile Integrated Health led to an exciting breakthrough.

Shared Use

in schools blossomed with several innovative partnerships and projects. Just as crucially to the strategy of cultivating transformations, 

we funded and continue to nurture

a new cohort of innovation partners

. 
The old became new. The new became more focused than ever on leverage points and innovation potential found in a broader definition of health. If you missed any part of these efforts, the navigation links above are your invitation to learn more about them, and in the process to learn aspects of what lies ahead on Vitalyst's road to well-being and healthy communities.
As with any annual report, we include the audited financial accounting of where we've been in FY2017 (July 1, 2016 – June 30, 2017). We invite you to review the investments we've made as a funding partner in the service of our mission and goals.
The work of creating impact in our third decade has hardly begun. As such, we are as dedicated as ever to "staying the question." We are focused both on what we are learned and knowing what we don't know. We remain dedicated to realizing our vision, adapting our approach as we unearth additional clues, making discoveries and forming new pathways to health. 
With the close of FY2017, we pause here to express our appreciation for the thought leaders, partners, stakeholders and even the curious onlookers who have joined us in this journey. We are fortunate to have invested in great community assets once again. We are excited to continue working together towards a future where all communities are healthy and resilient in Arizona.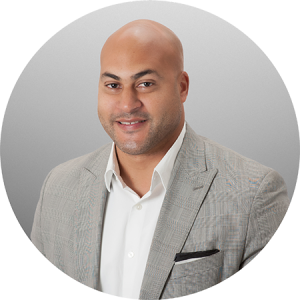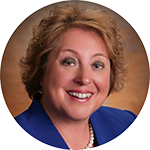 Essen Otu                                     Suzanne Pfister
Board Chair                                  President & CEO