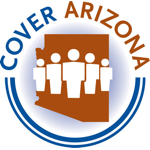 On November 15, Health Insurance Marketplace open enrollment begins for the second year, but this time some things will be different – and some others just didn't get much chance to sink in last time. Here's what everyone needs to focus on:
Open enrollment is from November 15, 2014 to February 15, 2015. That's just three months, instead of the six-month window in year one.
Getting covered is the law, and for 2015 the penalty is higher. In 2015, those without coverage will pay either two percent of their yearly income or $325, whichever is greater. Of course, the bigger penalty comes from getting hurt or sick and not having coverage. In addition to being the law, it's the smart thing to do.
Financial assistance is available through the Marketplace. Last year, more than eight out of ten purchasers of insurance through the marketplace got help paying for coverage. Those are great odds for this year's uninsured, and worth the exploration of Marketplace plans.
Arizona has hundreds of people statewide who can help. It turns out that buying health insurance is more complicated than buying a plane ticket, but trained assistance is available throughout the state. If complications are slowing you down from getting covered, get help.
The good news for Arizona is that the 600-member Cover Arizona Coalition is ready to help. The Coalition came together last year to work closely with professionals. Starting in October, the Coalition will have some key tools to help consumers too. Get to know the Coalition's approach through a short video, and get the latest enrollment infographic here. Then look forward to more news in October.