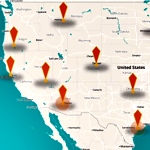 Healthy community design has a new resource and networking home.
The Robert Wood Johnson Foundation, in collaboration with its partners, has just launched The Build Healthy Places Network to "catalyze and support collaboration across the health and community development sectors."
The new site's launch video is worth your time (and worth sharing), as it captures healthy community design's promise in a nutshell. One featured project alone produced a 70-percent increase in employment, 90-percent decrease in violent crime and a 78-percent increase in high school graduation rates.
The site also boasts a library of more than 100 resources. You can delve into a variety of issues, from Affordable Care Act Opens Hospital Doors to Greater Community Investment to Building the Market for Healthy Neighborhoods.
One of the most important paths to ensuring long-term community improvement requires intentional thinking about the ways in which daily context affects health, and then at ways to improve that context. Healthy community design is a priority at SLHI for precisely that reason, and collaboration with the Build Healthy Places Network is an exciting new resource.