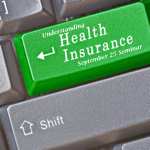 The great news is that two years of Health Insurance Marketplace enrollment have helped over 205,000 Arizonans get access to coverage and care. However, they may not know how to make the most of being insured.
It's important for Enrollment Assisters to be able to help – not just in getting people covered, but in how to use that coverage. The Cover Arizona Coalition is offering a September 25 All-Day Seminar to help.
Helping Consumers Understand Health Insurance is for anyone who is new to the task of helping low- and moderate-income consumers connect to health benefits or resources. They go by many names: promotoras, community health workers, benefits navigators or counselors, social workers, faith-based community resource specialists and more.
Open Enrollment for 2016 will be here before you know it. Be ready. Register for Helping Consumers Understand Health Insurance today.