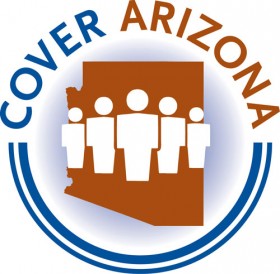 The Marketplace that has made affordable coverage possible for over 20 million Americans is back. Enrollment for 2017 Health Insurance Marketplace coverage opens November 1.
Like every new and evolving market, things are still changing. Here are a few important facts to keep in mind and share with people seeking coverage: (1) Marketplace plans are still affordable. It's projected that 7 out of 10 eligible Arizonans purchasing plans will pay $75 or less per month for premiums, and 8 out of 10 will pay $100 or less. (2) Having coverage is the law. Arizonans can face a fine of $695 or 2% of household income up to $2,085 for not getting health insurance. (3) Hundreds of assisters are available statewide to provide free and convenient help. To find them, visit coveraz.org/connector, or call 1-800-377-3536.
Trained coverage navigators can help not only with Marketplace coverage, but also with AHCCCS (Arizona's Medicaid) and newly re-opened KidsCare (the Children's Health Insurance Program in Arizona) coverage too. Spread the word. Open enrollment is here, and so is convenient and free help: at coveraz.org/connector or 1-800-377-3536.