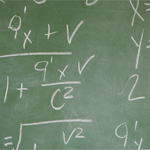 As Medicaid Restoration proceeds, some have been asking the key question: "what's in it for me?"
Think jobs. Community investment. Healthier communities. Hospitals no longer on the brink of closure.
Just as importantly, consider that the decision restored the will of Arizona's voters as expressed through two ballot initiatives and tracked through a number of recent voter polls.
Governor Brewer asked those who challenged Restoration to "do the math." View the flyer here to see how "It All Adds Up." Download the Flyer PDF here.