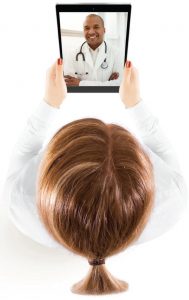 As health care and technology evolve, and telemedicine continues to be a more useful and critical tool in providing the right care in the right place at the right time – particularly in Arizona. Join us on January 18 from 10:30-11:30am as two leading experts paving the way for telehealth in Arizona share their insights and outlook.
Nancy Rowe, Associate Director of Outreach for the Arizona Telemedicine Program (ATP), will share promising practices and the perspective of the ATP. Mike Keeling, of Keeling Law Offices, will delve into the policy side, including upcoming actions that impact telemedicine across the state.
Attendance is limited, so register now, and be there as we clarify the foundation of – and frame a future for – telemedicine in Arizona.